| Main Page | Signup | Channel | Edit | Settings | Social | Upload | Playlist |
| Enhancements | Settings | Analytics | Subscritions | Video Editor | Inbox |
| Watch Later | History | Favorites | Likes | Upload | Browse | Tips and Tricks |
| Partnership | Captions | Annotations | Video Manager |

TIPS:
1.Playlists are very important and if your videos are in a playlist, then when they are done watching that video, then the next one in the playlist will be played without them clicking on anything. You can also add other people's vidoes to your playlist, so they don't all have to be yours.
Playlist Page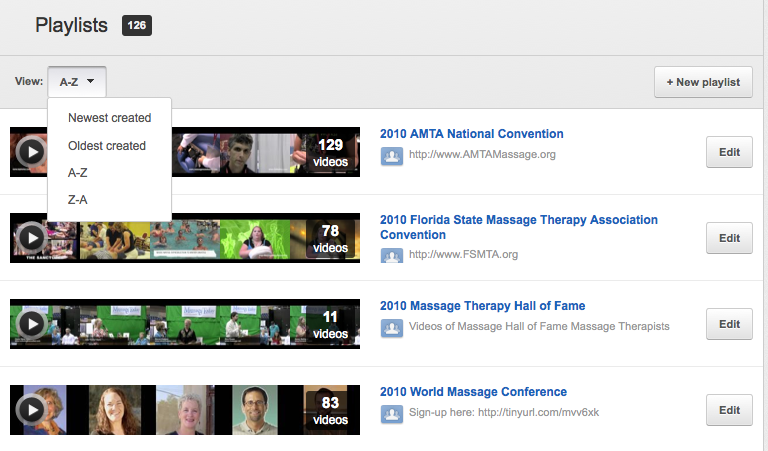 Creating a playlist
When you are making one, it's important to add as much information in it as possible. Make sure you add a title and description. Sometimes playlists show up when people are searching for videos on youtube.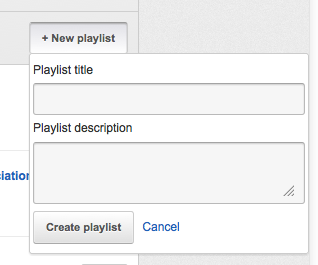 Edit Playlist
Once you make a playlist, you can always edit it. You can even set it to private and allow others to embed your playlist onto their website.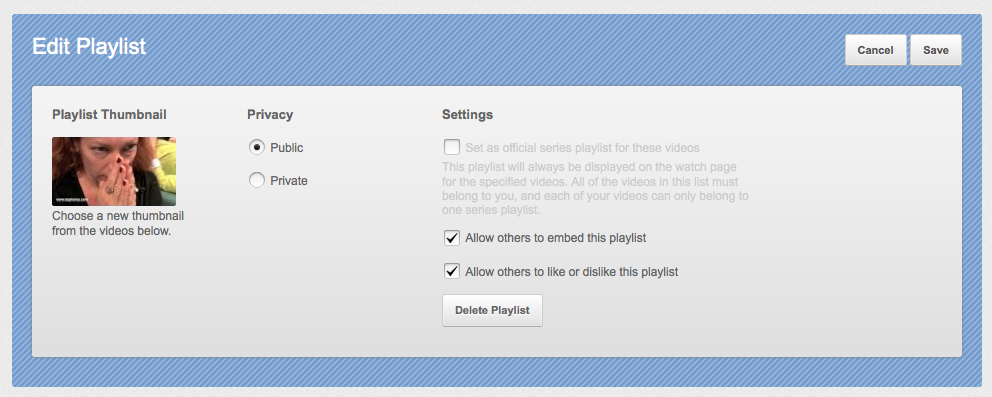 You can change the order of yideos on your playlist with the arrow buttons.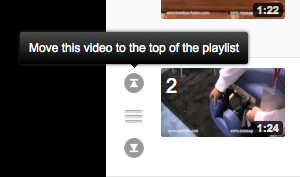 Here you can embed your own playlists on your website with code youtube produces for you.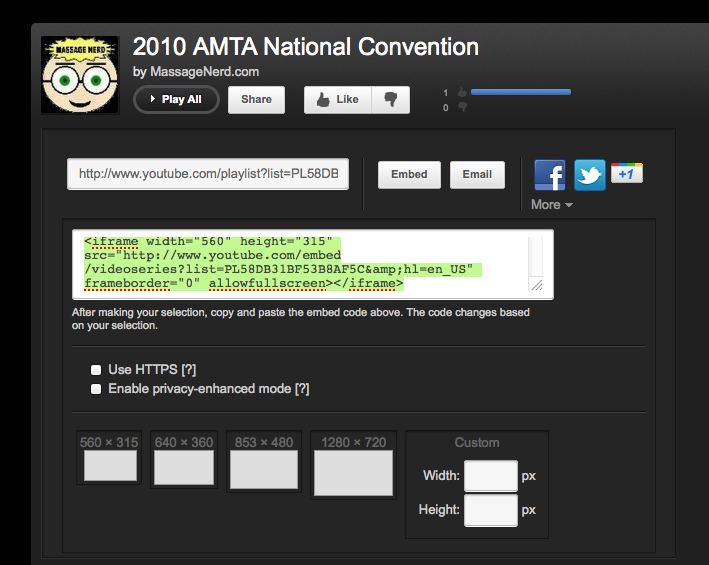 Newsletter Sign-up